Heavy sigh.....I've started yet another project. For over a year I've been adding to my stash of 30's prints to use them in making
The Farmer's Wife
sampler quilt.
Fast forward to a couple weeks ago when I started seeing mention of a Farmer's Wife Quilt Along on Flickr. I decided this might be just the push I needed to work on this project. Just two blocks a week isn't too time consuming. It will allow me more than enough time to work on other projects while actually making some progress on this one.
So, once I got the templates sorted out, I'll save that story for next time, I managed to get the first four blocks completed in no time at all. Two more blocks and I will be caught up with the QAL.
Block #1 - Attic Windows
Block #2 - Autumn Tints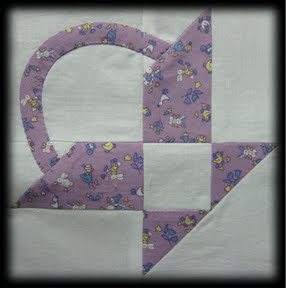 Block #3 - Basket
Block #4 - Basket Weave
- LizA.
Posted using BlogPress from my iPad